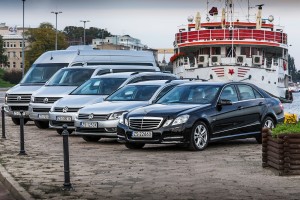 AWA-TOUR International minibus transfers was founded in 1991. More than 20 years of experience puts us at the forefront of the transport companies of Zachodnipomorskie Region. Since the beginnings we have focused on comprehensive service and support for ship-owners companies, see freight shipping and crewing agencies, and later on servicing travel agencies, tourist and corporate trips as well as individual transport orders. Starting in 2013, our company decided to expand its business to the area of the Pomorskie Region.
At the moment, we comprehensively serve – as part of substitutions sailors, transfer of organised groups and business trips – dozens of companies associated mostly with maritime industry. We also work with travel agencies for the transfer to the airport and the groups of travellers from different regions of Poland.
In the interests of our clients and their transport, we make sure that the journey performed by our Company was comfortable, convenient, stress-free, and above all, safe.
Today we have a modern and comfortable fleet of a dozen buses, minibuses and cars distinguished by modernity, high equipment and safety standard that meets the high European standards for Euro 6 emissions. All vehicles are undergoing regular technical check-ups at authorized sites.
Reliable fleet, as well as experienced and qualified drivers will provide you with a quiet and comfortable ride.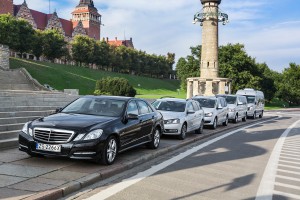 In accordance with the International and Road Transport Laws, we are licensed by the Chief Inspector of Road Transport Authority, Szczecin Municipal Office, and the owner of the company has a certificate of necessary professional competence.

Our company offers a full availability for 24 hours, seven days a week and the full flexibility and individual approach to the customer. We provide fast delivery of orders and immediate response in emergency situations.

We are looking forward to cooperating with you!